Threat monitoring and response
Het detecteren van geavanceerde aanvallen en het zo effectief en efficiënt mogelijk reageren op incidenten.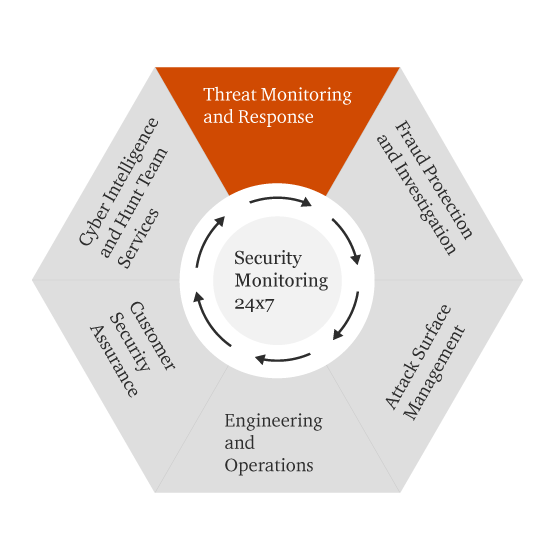 Fraud protection and investigations
Het detecteren van frauduleuze activiteit en het uitvoeren van forensisch onderzoek voor juridische doeleinden en om herhaling te voorkomen.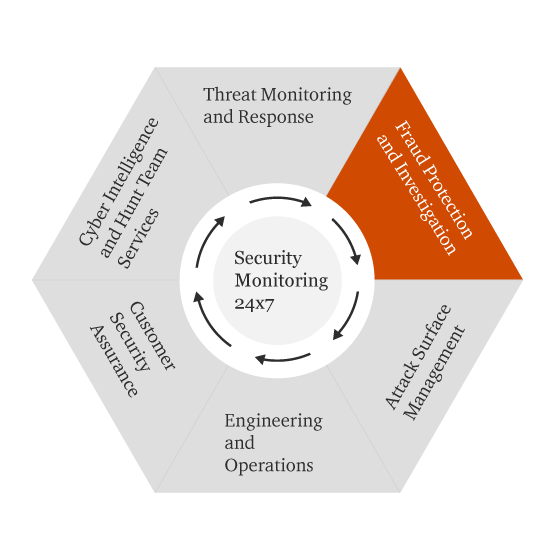 Attack surface management
Het verhelpen van digitale kwetsbaarheden om misbruik of diefstal van bedrijfskritische systemen, applictaties, informatie en accounts te voorkomen.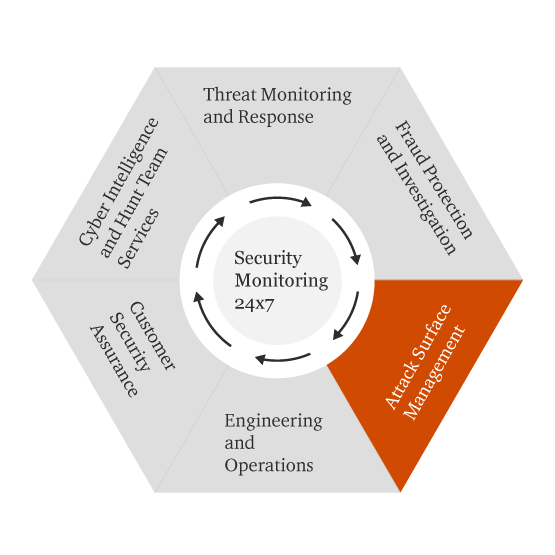 Engineering and operations
Doorlopend en gecontroleerd onderhoud en de optimalisatie van cybersecurity-tooling.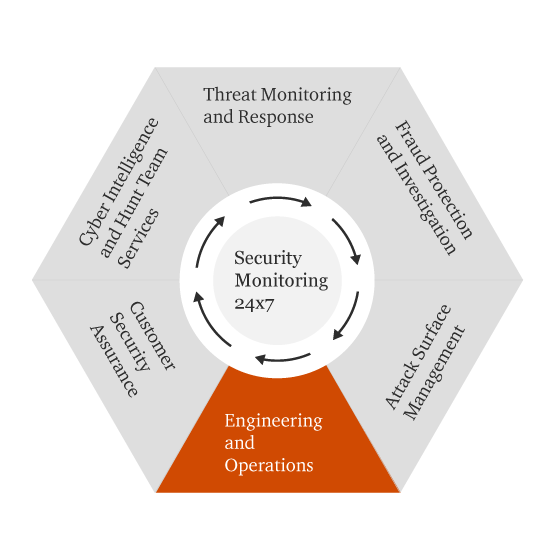 Customer security assurance
Het analyseren en mitigeren van kwaadaardige activeiten gericht op klanten en de beschadiging van de reputatie van de organisatie.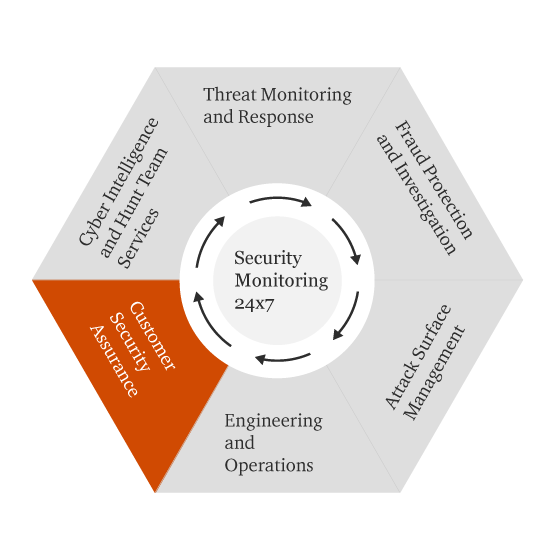 Cyber intelligence and hunt team services
Het analyseren en verwerken van threat intelligence voor het proactief opsporen en blokkeren van bedreigingen.