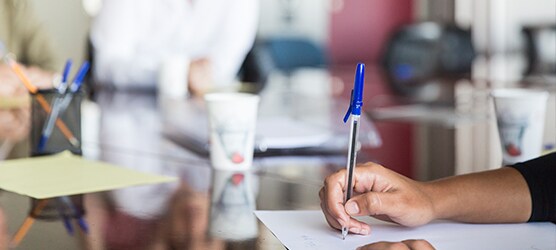 Focussing on opportunities rather than obstacles
Complex legislation and regulations can drive a wedge between your company's objectives and their achievement. We can show you how legislation and regulations are often opportunities rather than obstacles.
Legal opportunities
PwC prefers to think in terms of legal opportunities rather than obstacles, and we stand ready to advise you on these opportunities. We obtain an understanding of your objectives and we provide you with practical solutions and advice.
Our competitive edge
Do you need tailored legal advice on a number of different fronts? Or perhaps you need support in implementing that advice? We can help you, if need be in close collaboration with PwC colleagues in our own and other fields and specialisms, both in the Netherlands and abroad.
We distinguish ourselves by providing tailored legal services in multi-competence teams and with a large international network of lawyers close at hand when needed. Our practical experience in a wide range of areas facilitates the ideal link between theory and practice.
How PwC Legal Services can help you
Fully integrated services: advice and implementation from multi-competence teams
The engagement of one of the largest international networks of lawyers in the world
The best practical solutions to all your legal questions
Internal implementation of legal advice