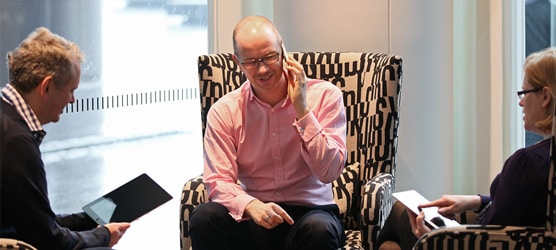 We offer you the possibility to read the Entertainment & Media Outlook for the Netherlands 2013-2017 whenever and wherever you like.
You can flick through the digital version of the Outlook, which is optimized for viewing on various mobile devices. It is also easy to share content via social media or download parts or all of the Outlook.
You can also buy a package for €69,95 (incl. VAT) which includes both the hardcopy version of the Outlook and access to the more elaborate data and commentary which is available online only.
Explore the industry
Fully updated forecast and historical data for 11 segments
Industry segments, with PwC viewpoint on major themes
Drill down through data across segments and components
View year-on-year growth for every data line
Download a PDF version of each segment
Touch-enabled interface for tablets such as the iPad
Customise your datasets
Build personalised data selections, save for future use, and export to Excel and PDF formats
Filter digital versus non-digital spending data, and advertising versus consumer spending data, across segments
Create customised bar charts, pie charts and line graphs instantly, and export charts for use in reports and presentations